What a sensational 1987 raid on the Royal Vauxhall Tavern reveals about the limits of 1967 gay law reform and the continuing struggle for queer equality today.
In part three of a three-part report, Ben Walters looks at the progress made since 1987, the danger of mistaking tolerance for equality, and new threats to the Tavern and to queer identity.
7. Steps towards progress
In January 1987, 35 Metropolitan Police officers raided the Royal Vauxhall Tavern in south London, disrupting a Lily Savage drag show and arresting 11 people for being drunk in a pub. Many officers wore surgical rubber gloves out of fear and abhorrence at queer bodies.
It was perhaps the most prominent of many actions around this time – the nadir of the Aids crisis – assaulting the public expression of queer identity, community and culture. In that sense, the rubber-gloves raid marked a low point in the condition of the capital's LGBTQ community. But it was perhaps something of a turning point too.
During the subsequent years, things started to look up in various ways. HIV treatment and social attitudes advanced throughout the 1990s, and the 2000s saw a stream of legislation addressing inequality around the age of consent, adoption and other issues. Section 28 (which barred local authorities from 'promoting' homosexuality) was repealed and civil partnerships introduced, with access to military service and marriage following. Lesbians were acknowledged as existing! And, to a still-limited degree, trans people too!
It was increasingly recognised that LGBT identity should not be grounds for exclusion from the key institutions of society – a momentous shift with huge implications for millions of people who could know that, if they faced many kinds of discrimination, the law was now on their side.
Meanwhile, Lily Savage became a mainstream star, earning critical praise as a comic, then appearing on prime-time television and the West End stage, as she still does, without losing her bite.
The Royal Vauxhall Tavern went from strength to strength too, playing host one legendary night to Princess Diana, dragged up as a boy and accompanied by Freddie Mercury and Kenny Everett. The Tavern maintained its status at the forefront of global queer nightlife performance, with the arrival of Duckie in 1995 heralding a new era of experimental cabaret. In 2015, the Tavern became the first building to receive a Grade II listing from Historic England in recognition of its LGBTQ heritage.
Policing also improved – eventually. Gay men were still targeted for having sex with alarming frequency, with UK prosecutions reaching 2,500 in 1989. But 1990 saw the formation of the Lesbian and Gay Police Association and slow moves towards better community relations.
Serious problems remained, though – and the rubber-gloves raid still cast a shadow. When Colin Ireland murdered five men he met at the Coleherne pub in Earl's Court in 1993, homophobia and ignorance within the force resulted in failure to connect the crimes sooner.
Much of the work had to be done by Galop, the LGBT+ anti-violence charity set up in 1982 to monitor homophobia in the criminal justice system. "People did not have the confidence to go to the police because they'd read about stuff like the raid on the Vauxhall Tavern," says Galop's Peter Kelley.
From today's perspective, though, he says "there's been a massive change in the way we're dealt with by the Met and most of that has been positive".
The Royal Vauxhall Tavern now enjoys a constructive relationship with the local police. When Duckie ran a summer school for experimental queer cabaret at the Tavern in 2014, passing officers were happy to chat to the performers and pose for a photo, and the performers were happy to do so too – a complete turnaround from the antagonistic dynamic of 1987.
Certainly, when I visit Kennington police station, base of the rubber-gloves raid 30 years ago, things seem very different. When I ask to see an LGBT liaison officer – a role whose very existence speaks volumes – I'm treated with friendliness and respect and, as I wait, I notice the box of Aids ribbons behind the desk.
The liaison officer, PC Søren Dymond, turns out to be an occasional patron of the Vauxhall Tavern himself and jovially peppers his conversation with reference to "cisgendered heteronormativity" and the unexamined "white male privilege" evident at some gay weddings.
In cases like the rubber-gloves raid, Dymond agrees, the police were "the bad guys". But he says that, since joining the Met 13 years ago, he's seen "many positive changes and some great training". Today the focus is on hate crime, domestic abuse, honour-based violence and, lately, issues around chemsex and sexual assault.
Community relations have improved dramatically but challenges remain. "A minority of officers still have ignorant understanding and attitudes regarding LGBT communities," Dymond acknowledges, and although Met policy actively promotes diversity, "spending cuts may have had an effect on diversity training since I joined".
Deeper problems might remain, however. The case last year of so-called Grindr serial killer Stephen Port highlighted fears that some of the factors that hampered the Colin Ireland investigation in 1993 are still entrenched. Port killed at least four men he met online and the slow police response is now being investigated by the Independent Police Complaints Commission to determine whether homophobic attitudes within the force compromised the investigation.
The IPCC will consider questions such as whether police neglected relevant intelligence; whether they were judgmental about victims; whether Port's living victims felt they could confidently report incidents of sexual violence to the police; and whether friends' or relatives' accounts of troubling behaviour were dismissed by the police as not being suspicious.
The root question is whether myths and stereotypes about queer lives still negatively affect policing in the city.
8. The ongoing fight for true equality and queer identity
The fact that such concerns remain live reminds us that – 30 years on from the rubber-gloves raid and 50 years on from partial decriminalisation of homosexuality – in many crucial ways queer lives are still not seen as having equal value to straight lives.
The less-than-liberating implications of the Sexual Offences Act 1967 remain powerfully present. The deal is still understood by many to be that the state (and, if you're lucky, society) will refrain from ruining LGBTQ lives as long as queer people play by straight rules, keep their heads down, and don't act as if their distinctive feelings, desires or social structures are on a par with straight ones.
Act normal, be invisible or suffer the consequences.
Think the scapegoating over Aids as a moral failure and threat to more deserving victims of illness couldn't happen again? Look at how the Daily Mail described NHS funding of PrEP as "a skewed sense of values" that could cost cancer patients their lives.
Think James Anderton-style horror at gay sexuality as a "human cesspool" is a thing of the past? Look at the Daily Star's salacious front-page finger-pointing over the late George Michael's "shock number of lovers".
Think queer experiences, stories and histories are considered equal to straight ones? Look at the reactionary indignation that greets attempts by authoritative bodies such as the National Trust to acknowledge LGBTQ history.
Think we've moved beyond people accusing queers of promoting deviance, corrupting innocence or assaulting common sense by acknowledging our existence in schoolbooks? Look at the outrage over CJ Atkinson's new book for young people about trans identity.
Think LGBTQ identity is no longer pathologised as delusion, denial or mental illness? Or framed as a matter of taste or nefarious propaganda? Check out the shocking misrepresentations running through the recent BBC documentary Transgender Kids: Who Knows Best?
Think gay men no longer carry the burden of shame that leads to the misery of self-policing, the vilification of "distasteful flaunters" and the self-defeating acceptance of second-class status? Turn on Grindr and see how many guys there insist with rigid determination on 'masc', 'discreet' behaviour.
And think those rubber gloves sound ridiculous today? That no one would recoil from supposedly dirty queer bodies any more? Just look at how many people within gay hook-up culture insist that only guys who are 'clean' (that is, HIV-negative) deserve sex – or even respect.
That's not even to touch on bullying and the lack of sex and relationship education in schools; on rising hate-crime figures; on the alarming rates of suicidality, homelessness and addiction among the LGBTQ population; or on ongoing discrimination against trans people, much of which remains unreported.
And all this is in one of the world's better places to be queer.
It's tempting to be reassured by an upbeat narrative celebrating 50 years of progress culminating in marriage equality and a communal skip into the sunset. But the fact is that history doesn't move in a straight line, and legal progress and lived equality do not always go hand in hand.
To conflate equality under the law with the end of injustice requires turning away from both lingering prejudice and grave practical obstacles.
"For lots of people it's become easier but not for everybody," says Galop's Peter Kelley. "We're as busy as we've ever been. We still see victims of hate crime coming to us on a daily basis. More of that is online now but there have been incidents in the past three or four years where people have been attacked outside the Vauxhall Tavern. People need spaces that are safe to be themselves but the community sector has shrunk massively so it's harder to get to those spaces."
9. The need for queer space and the new threat to the Royal Vauxhall Tavern
During the past few years, London has also seen an epidemic of queer nightlife venue closures, radically reducing the number of spaces in which LGBTQ people can come together to feel safe, have fun and assert their own equal but different civic culture.
Where once the main threats were government sanction, police harrassment and street violence, today it's a real-estate market given more or less free rein over limited urban square footage in the search for maximum profitability – and, perhaps, a sense for some within the community that queer public space isn't that important these days.
Once again, we are encouraged to accept the idea of being tolerated in a mainstream context as all we need or deserve. But true equality means the right to make our own institutions on our own terms – and proudly affirming that this is good for LGBTQ people and good for wider society.
Instead, the few public spaces we do have control over are being shut down or threatened with closure. I've written about why this is dangerous here, here and here.
These days, the Royal Vauxhall Tavern is packed to the rafters every week. But it's in jeopardy once again – perhaps more gravely than under police harassment of 30 years ago.
The Tavern has been bought by international property developers Immovate and, even though the Historic England Grade II listing means they can't knock the building down, they can still sell it to someone who doesn't care about its unique history.
Someone who sees no value in its status as the only London venue with a continuous queer performance history dating from before 1967. Someone who will write off its future as an irreplaceable engine of community and culture for the sake of a buck.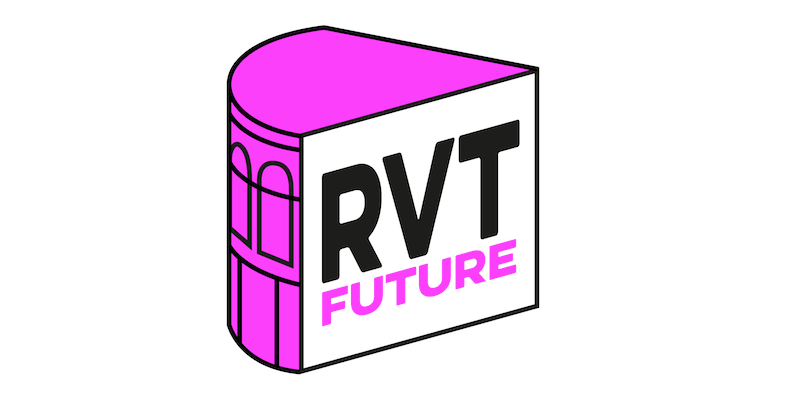 To see how you can help, check out the website of RVT Future, the community group dedicated to securing the Tavern for community use. Join its mailing list and come along to a unique campaign event at the Tavern on Thursday January 19.
In this anniversary year, it's vital that we as queer people attend to our history, and take its lessons to heart.
For many LGBTQ people, the ability to join the armed forces, say, or to get married brings true happiness and fulfilment, or life-changing practical benefits. These things are absolutely to be celebrated and defended. And LGBTQ participation in these long-standing institutions has the potential to nudge them in more progressive directions to the benefit of all.
But the struggle continues to attain true lived equality for all queer people, especially the most vulnerable. And we shouldn't let this ongoing struggle be misrepresented as a done deal that culminates in unquestioning participation in the repressive structures our forebears fought against.
We shouldn't be content to be tolerated on the condition that we fit in. We should demand to be cherished and championed for expressing what makes us different and distinct.
To do that we need to know our own stories – stories like the rubber-gloves raid on the Vauxhall Tavern – and we need to keep telling and retelling them, with heart and wit and poetic license if we choose.
So let's end with a brand new telling of the tale of the rubber-gloves raid – one that forms part of Baz Comics' brilliant series on the history of the Royal Vauxhall Tavern. And let's raise a glass to a history of proud, queer defiance.

The RVT Future campaign (of which I am a member) is fighting to secure the Royal Vauxhall Tavern as a site of LGBTQ community and culture. Learn more at their website and find out the latest at a free event at the RVT this Thursday January 19 including a panel, performance and partying.
See more of the brilliant Tales of the Tavern series by Baz Comics here.
Anyone affected by hate crime, domestic abuse or sexual violence can contact Galop via their website or on 020 7704.